Bespoke Wallpaper Design : Harpenden, Hertfordshire
For this Bespoke Wallpaper Design Project based in Harpenden, Hertfordshire, Laura was asked to (hand draw and) screen print a wallpaper design that has the feeling of artwork on the walls for a hallway, stairs and landing space. The pattern has been kept minimal, with a large screen print outcome of three colours to compliment the style and palette of the rest of the interiors.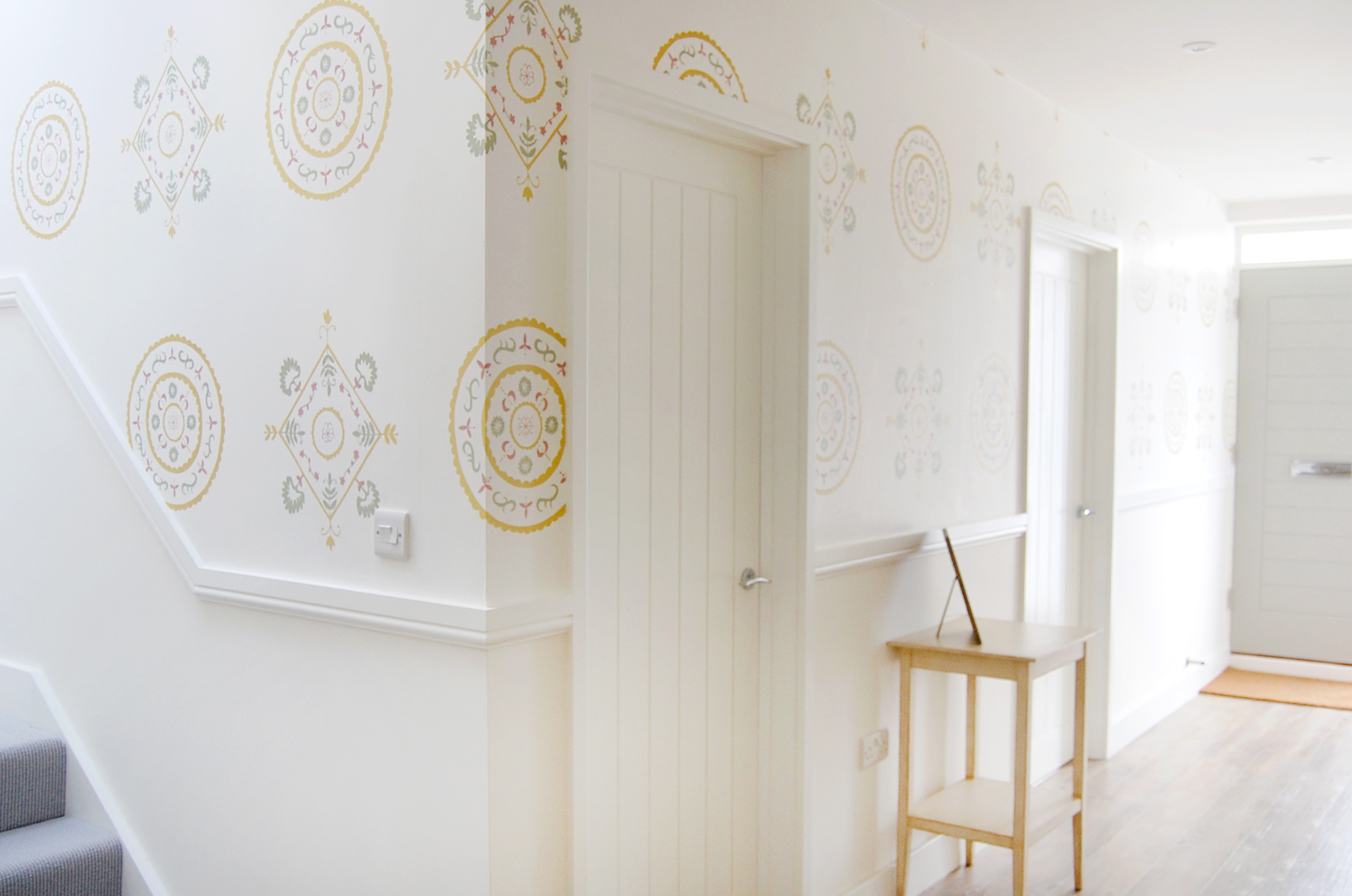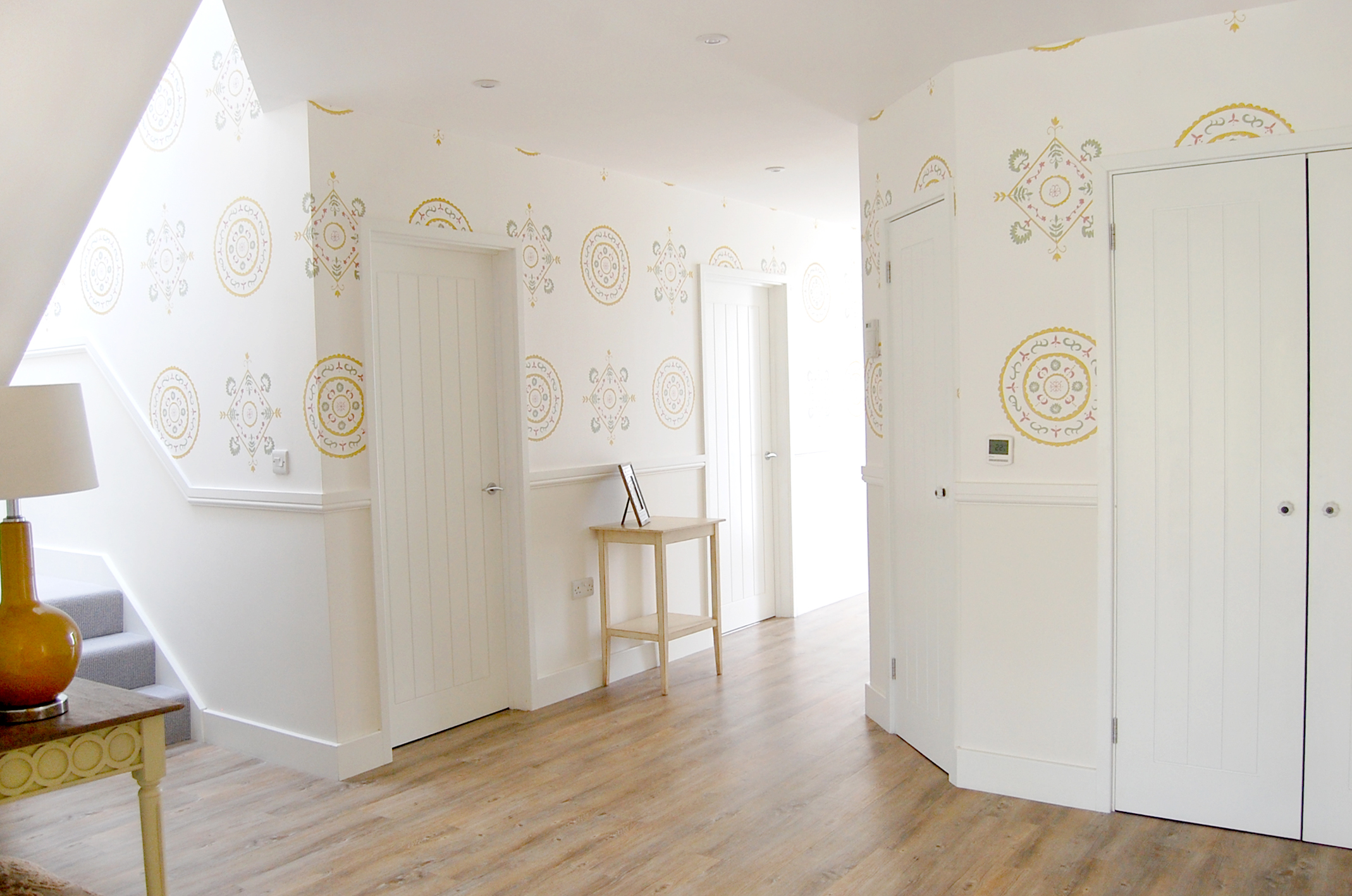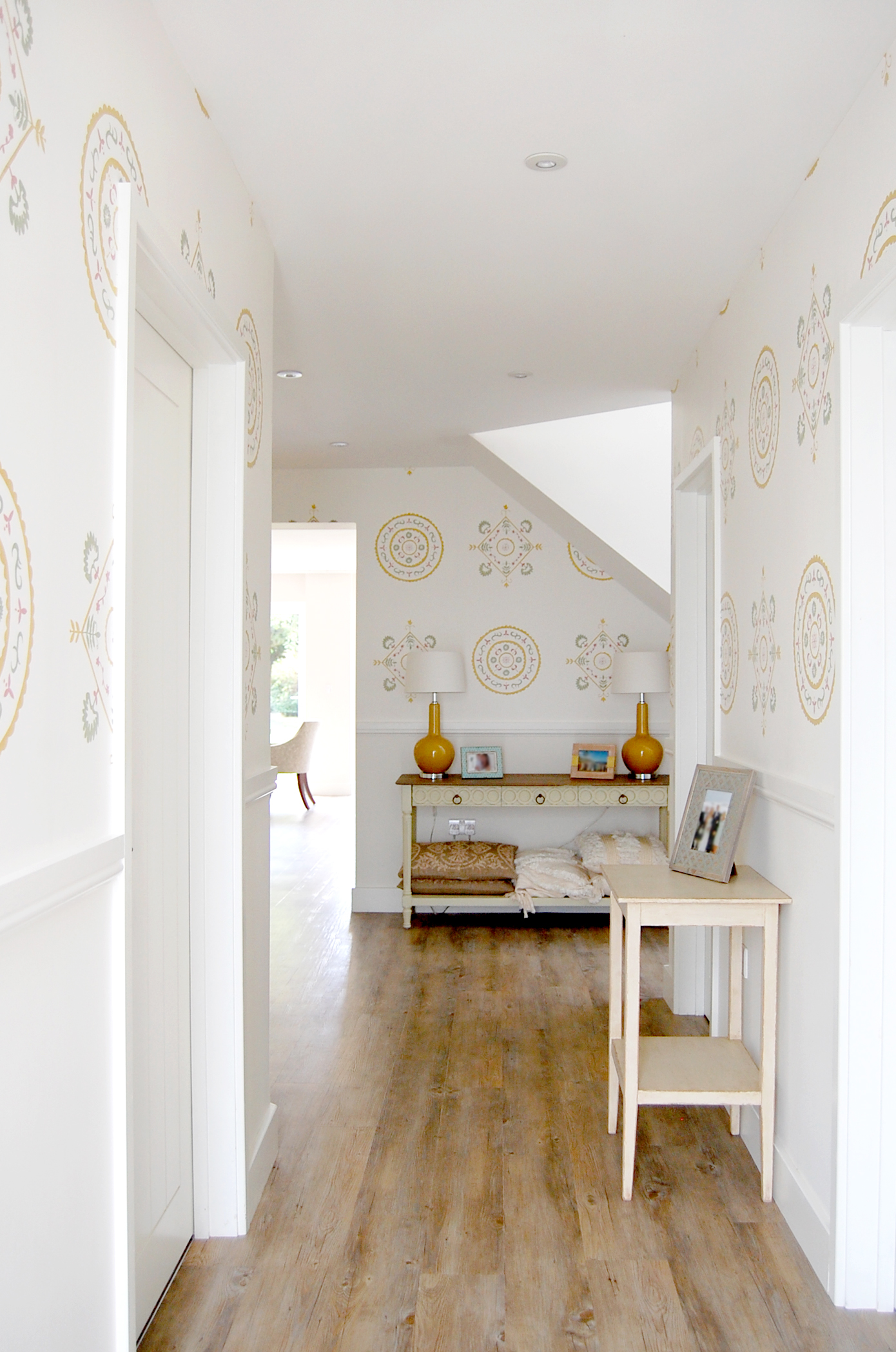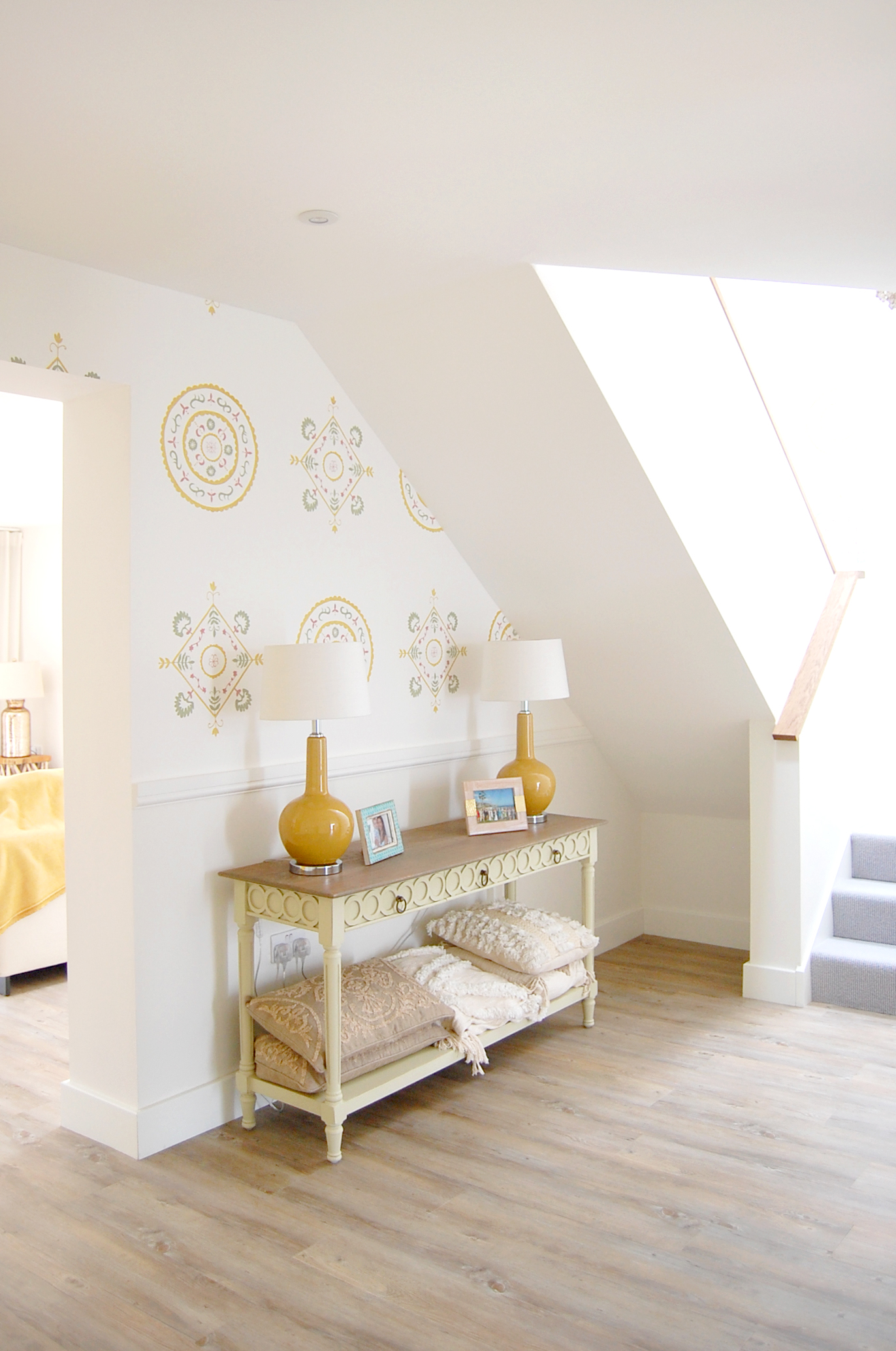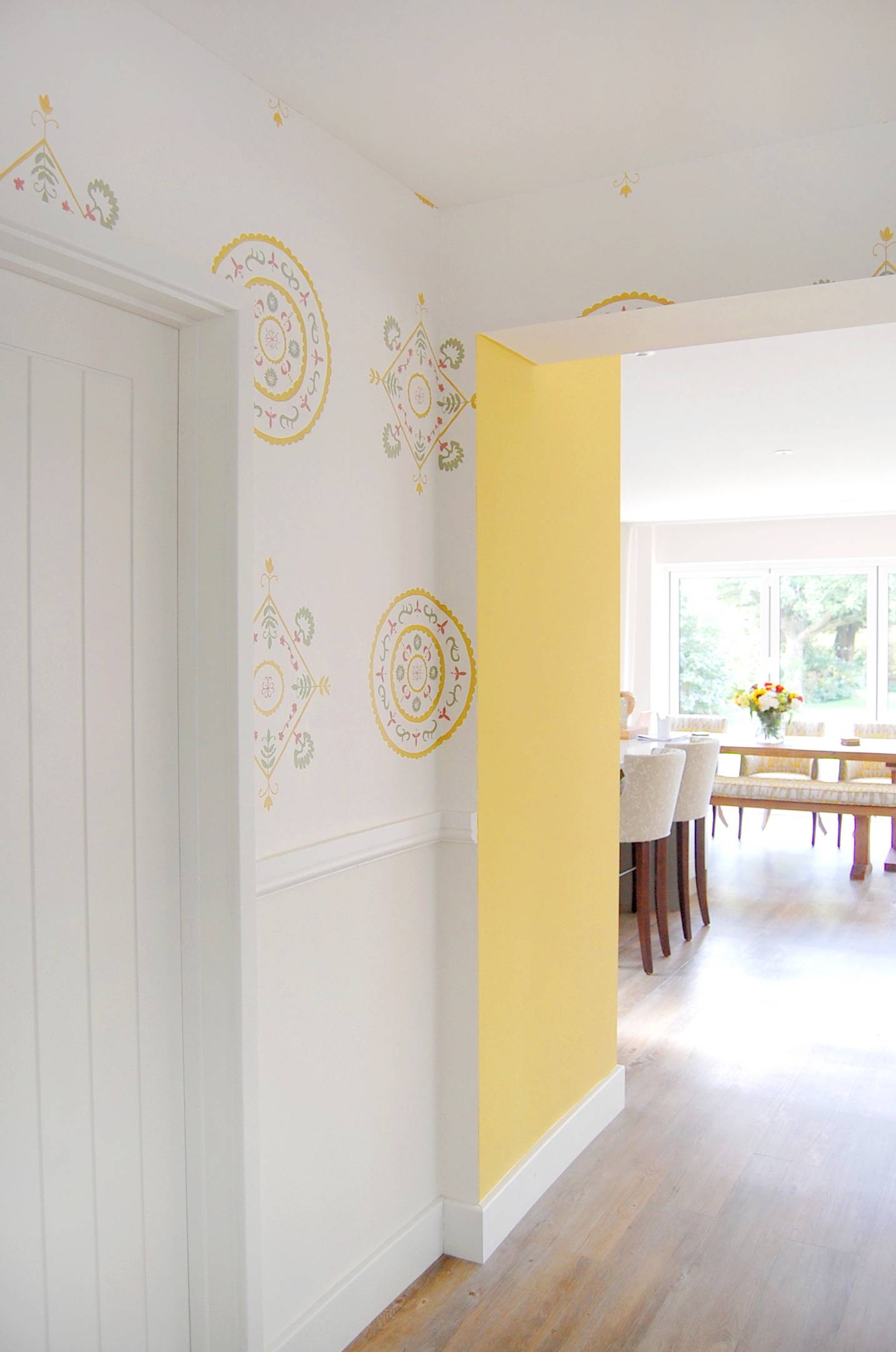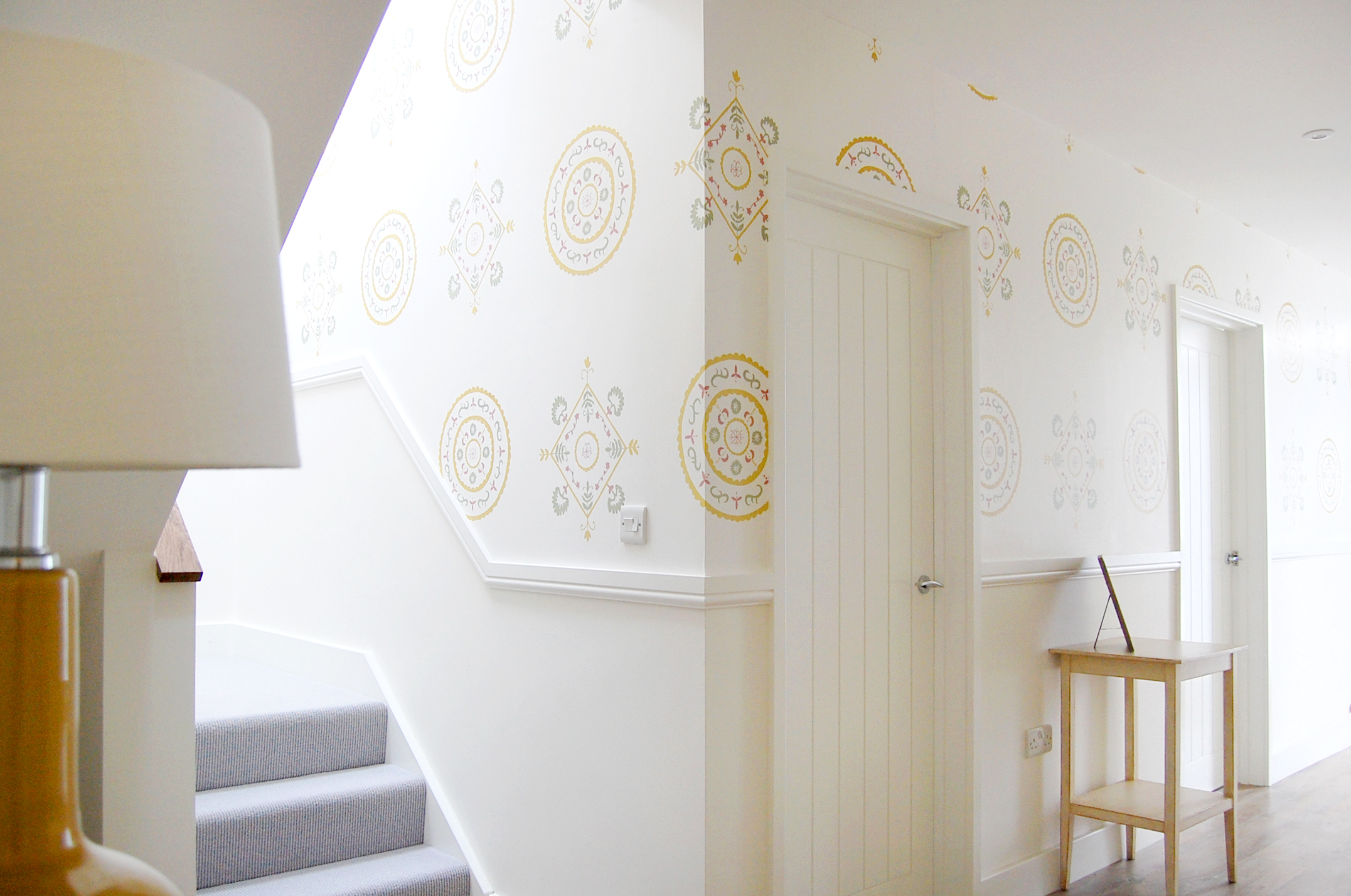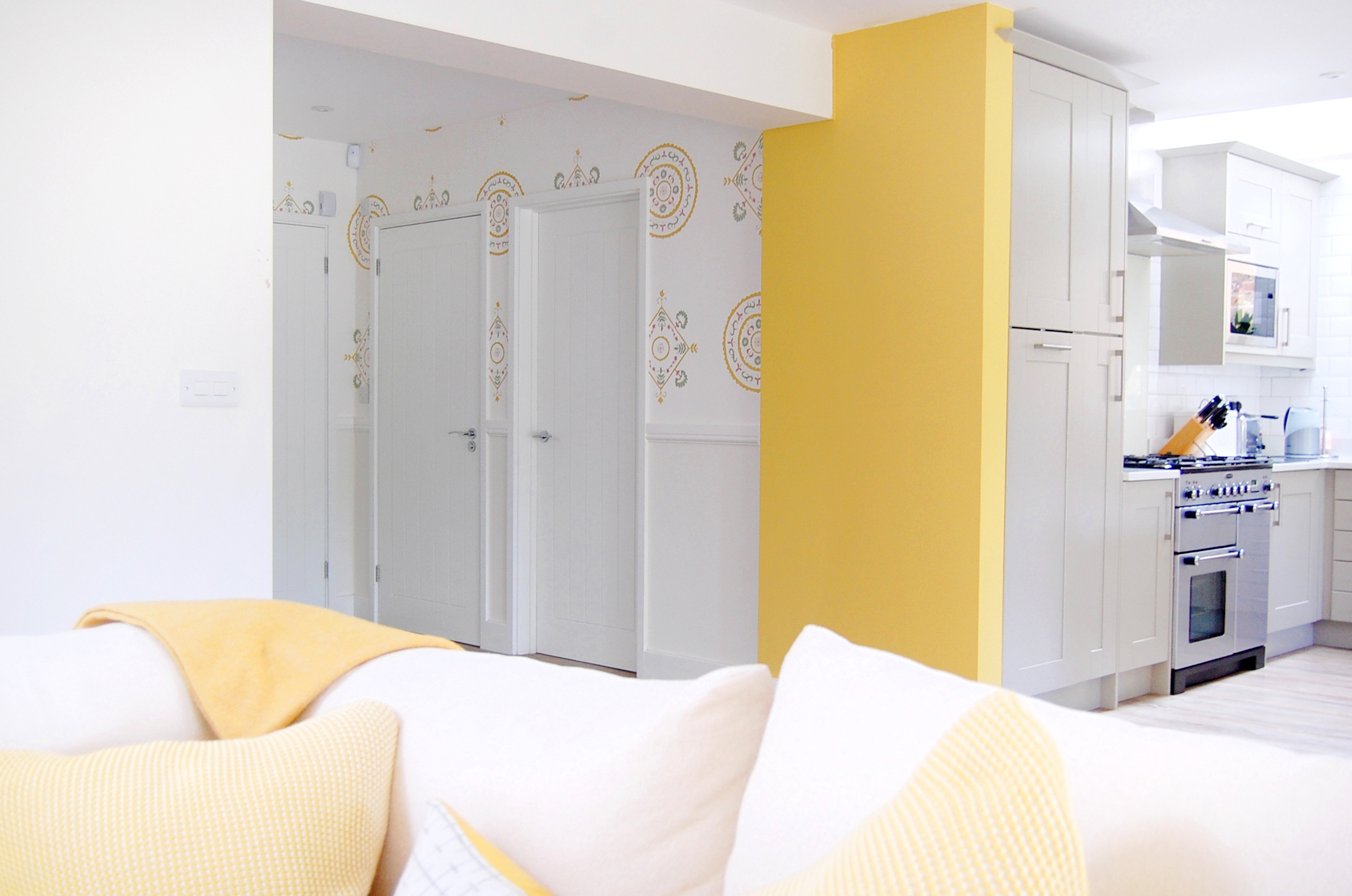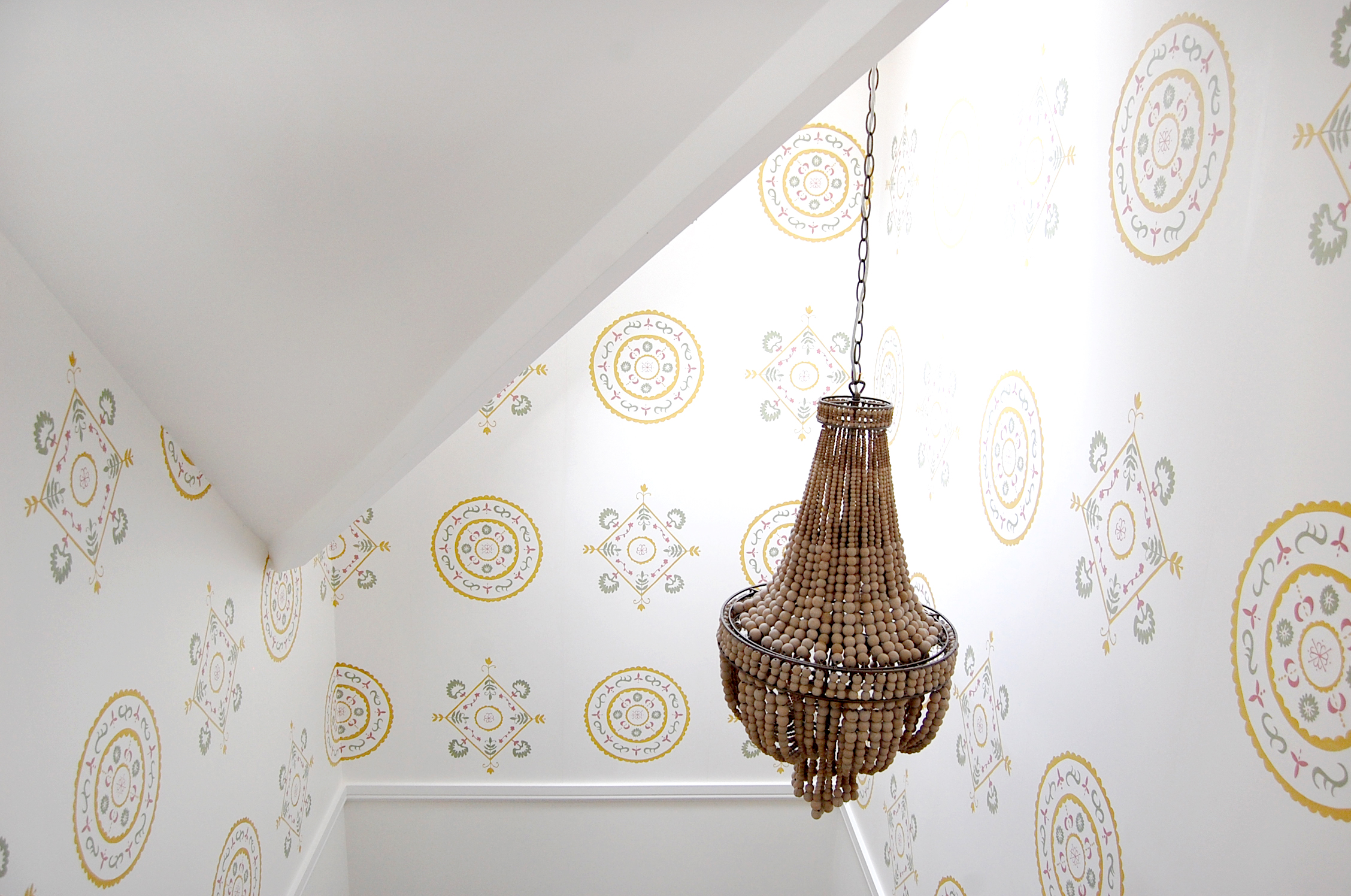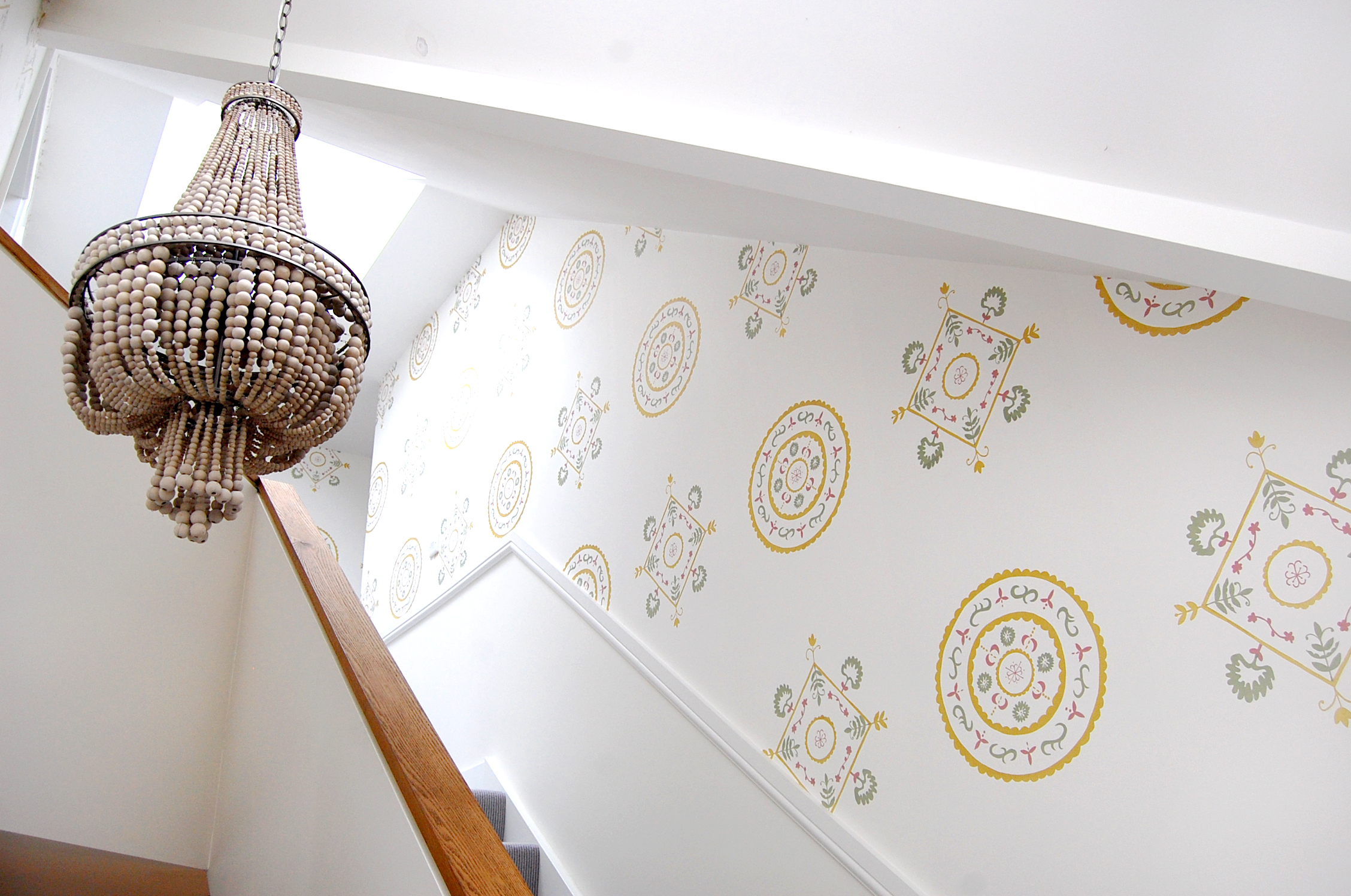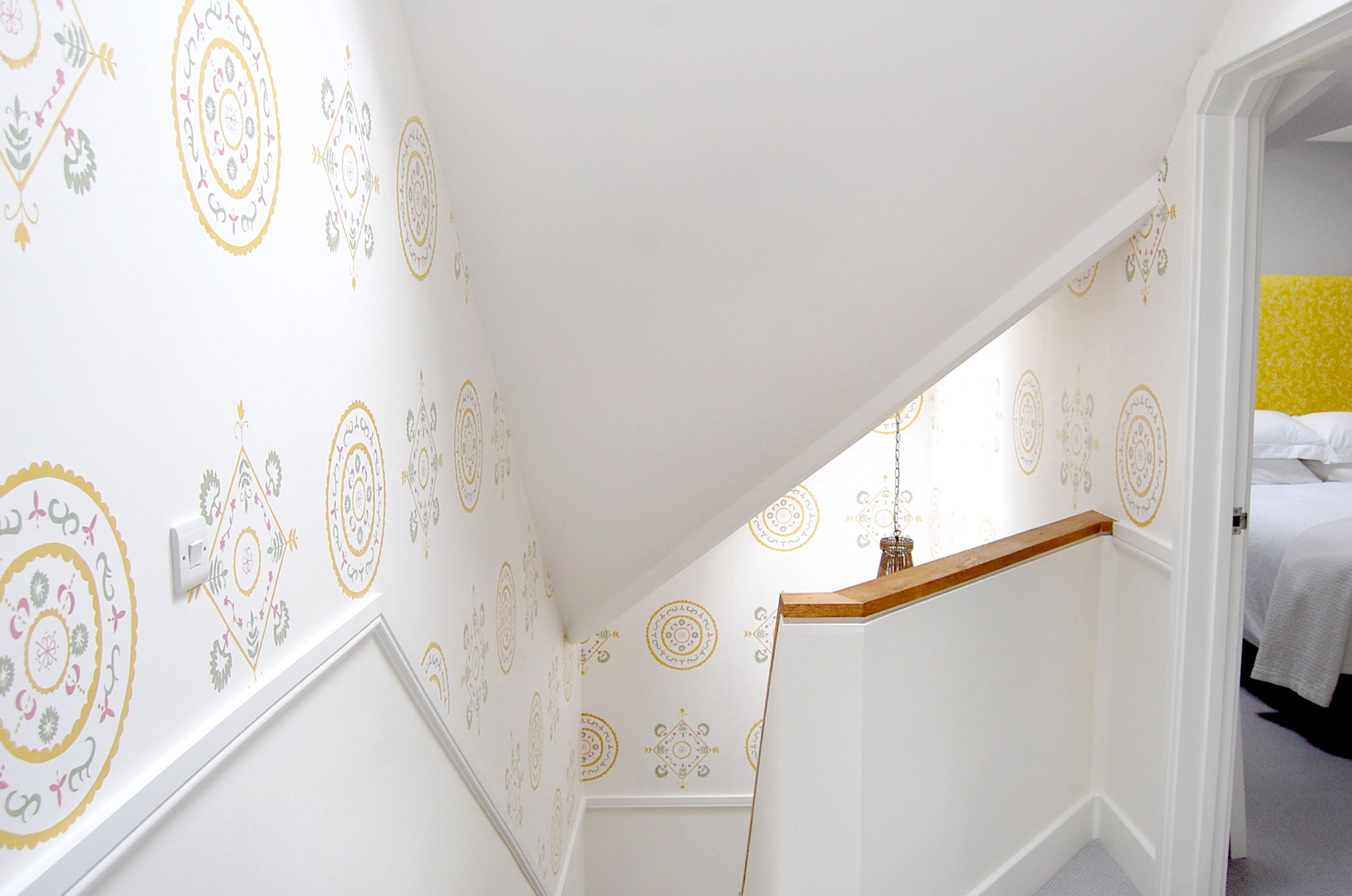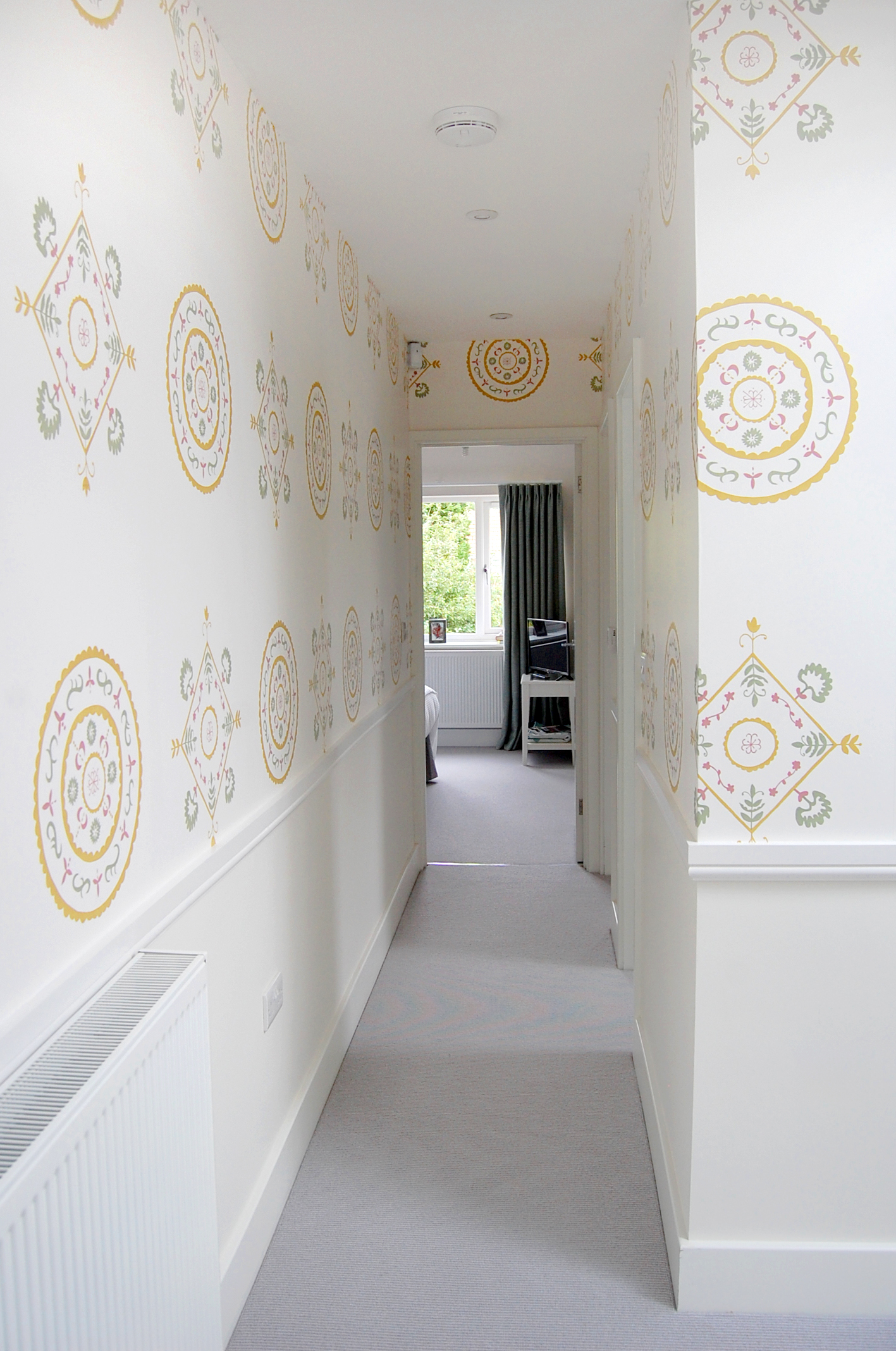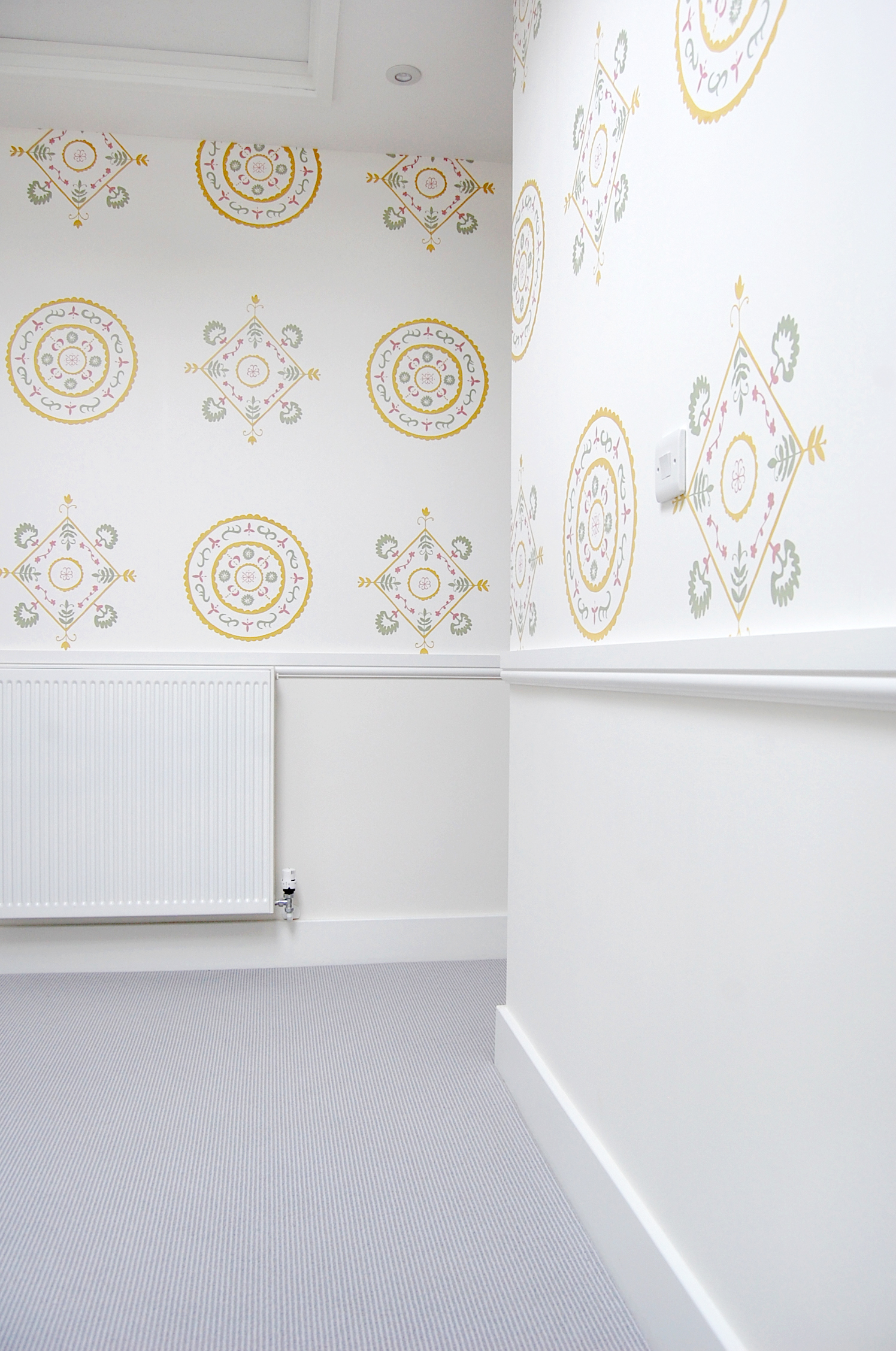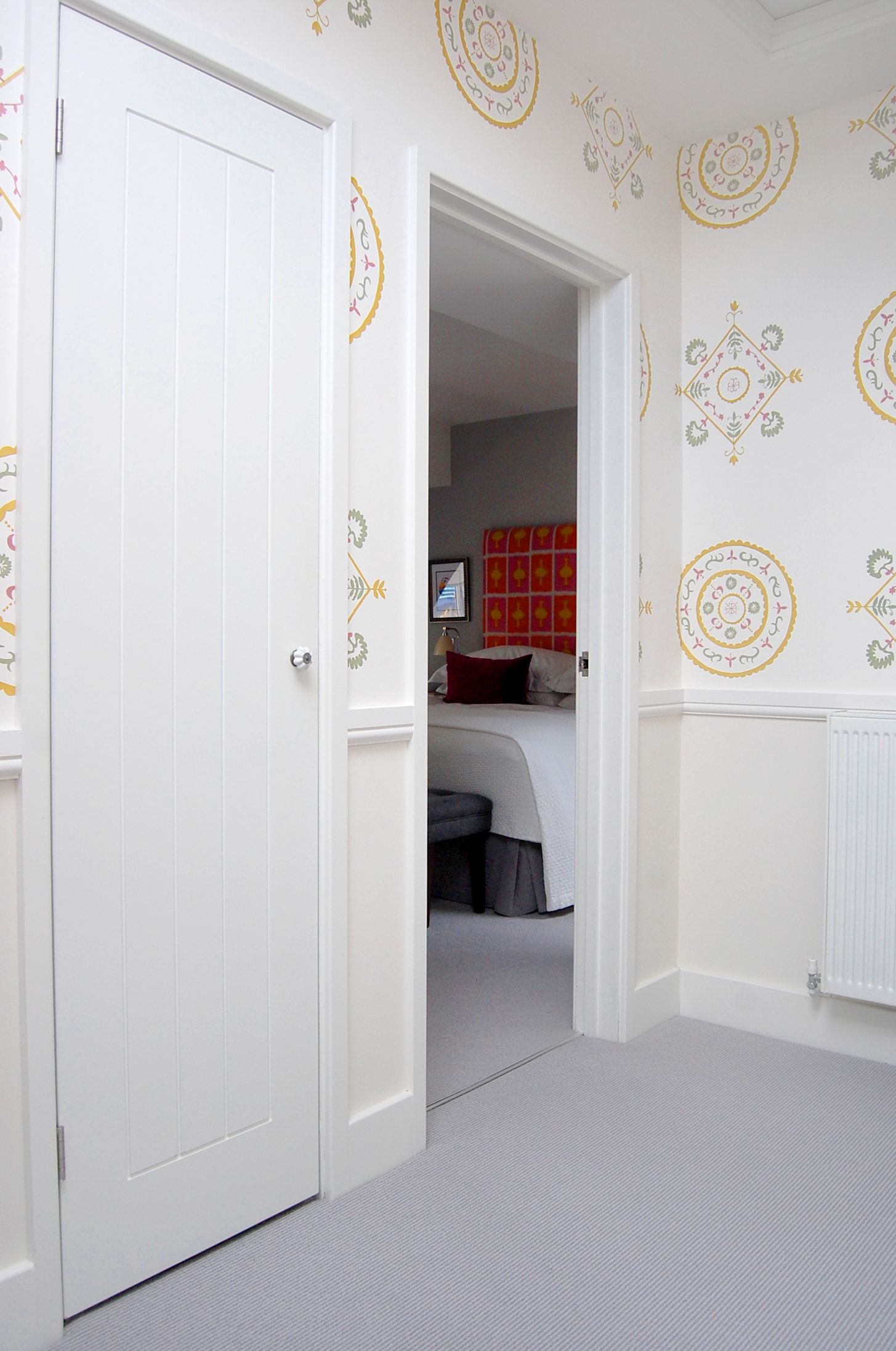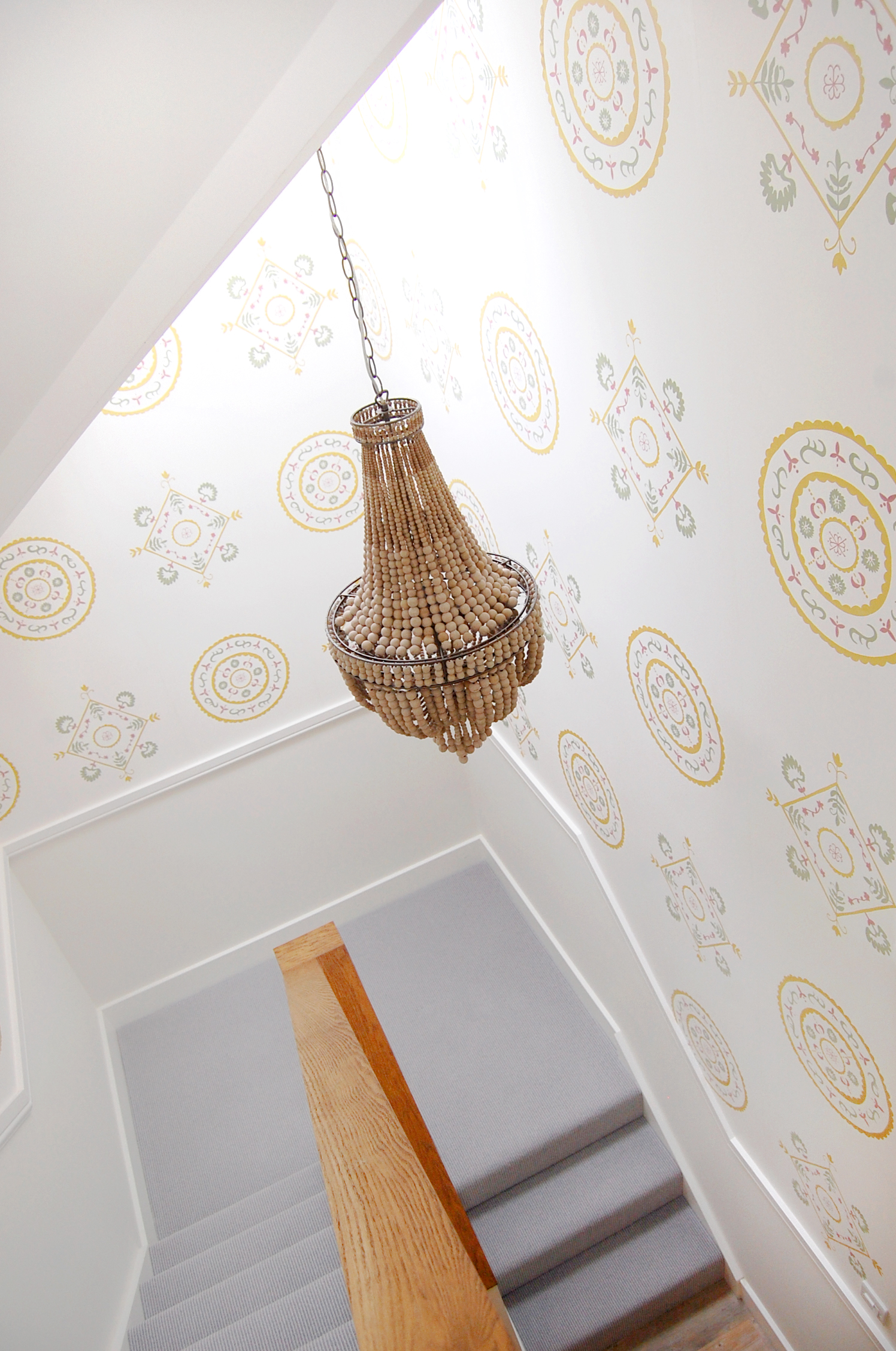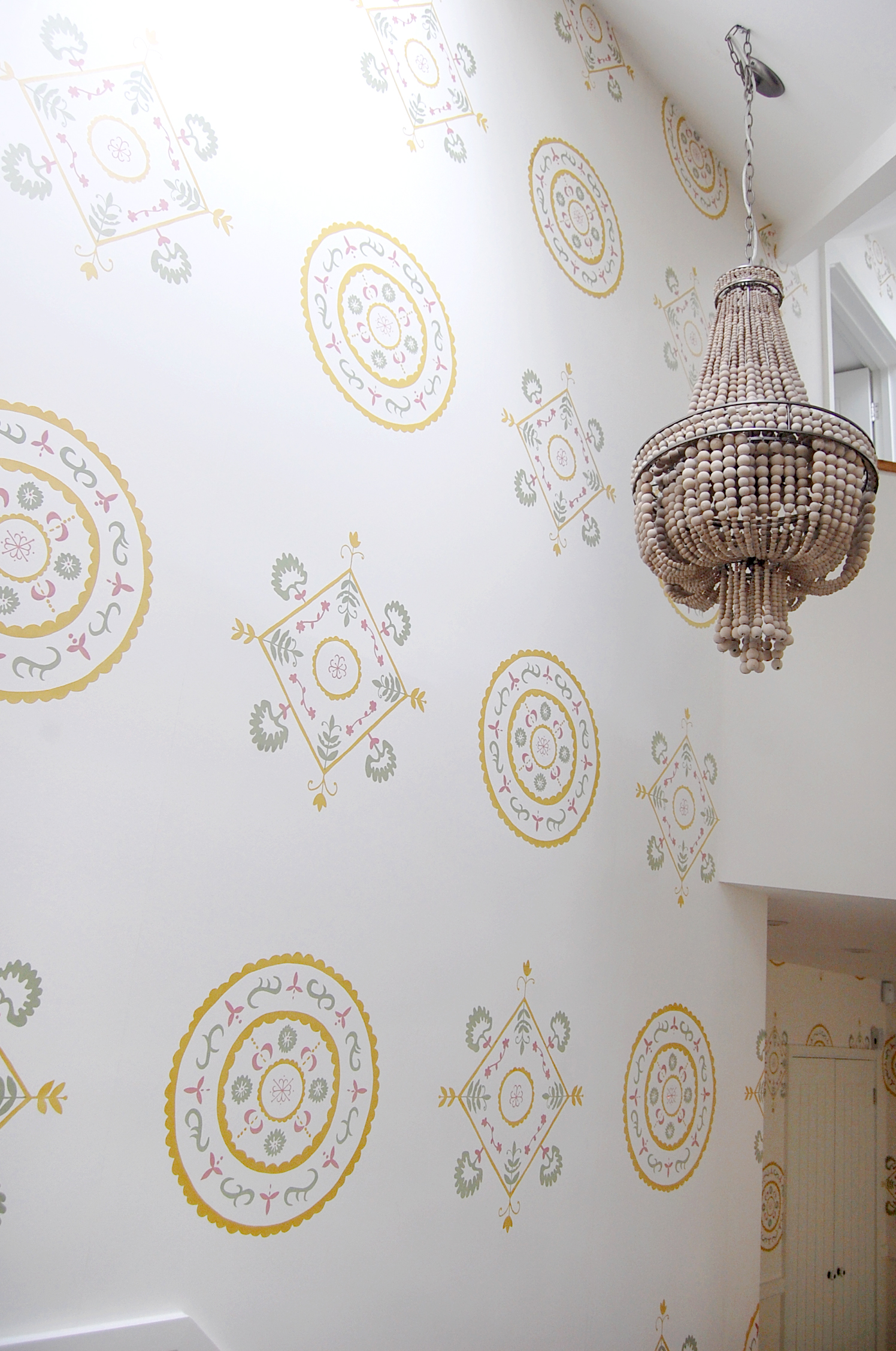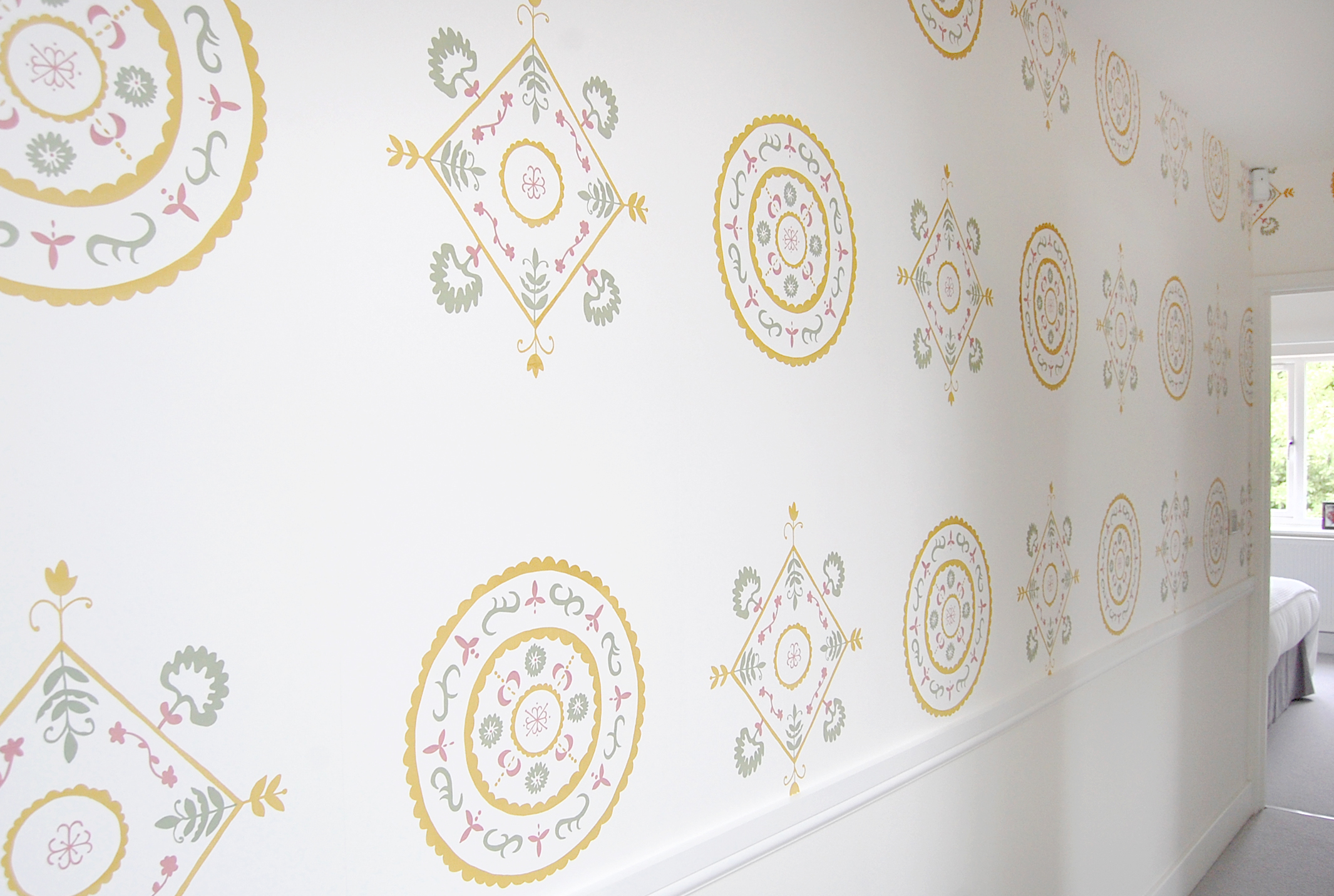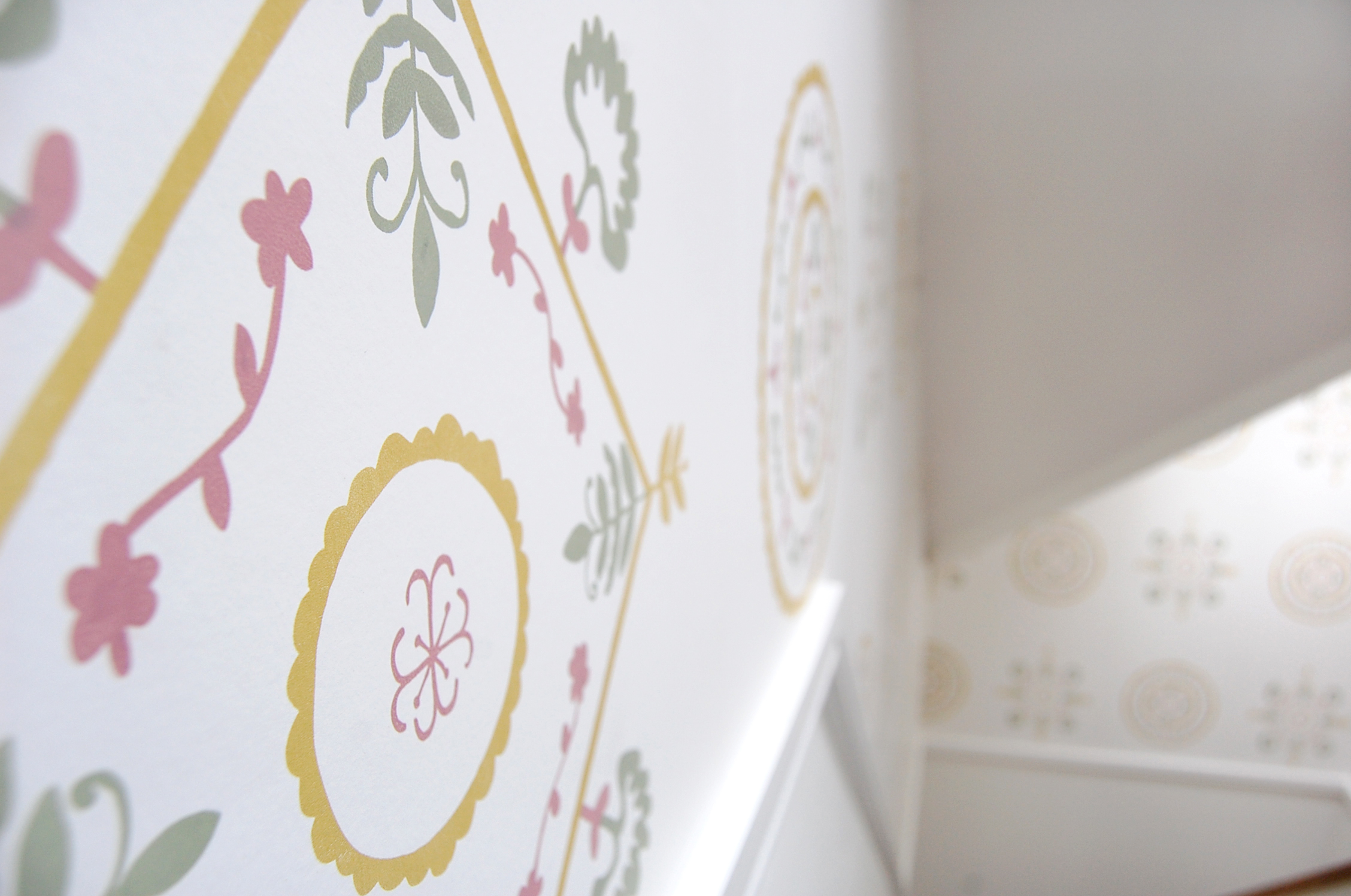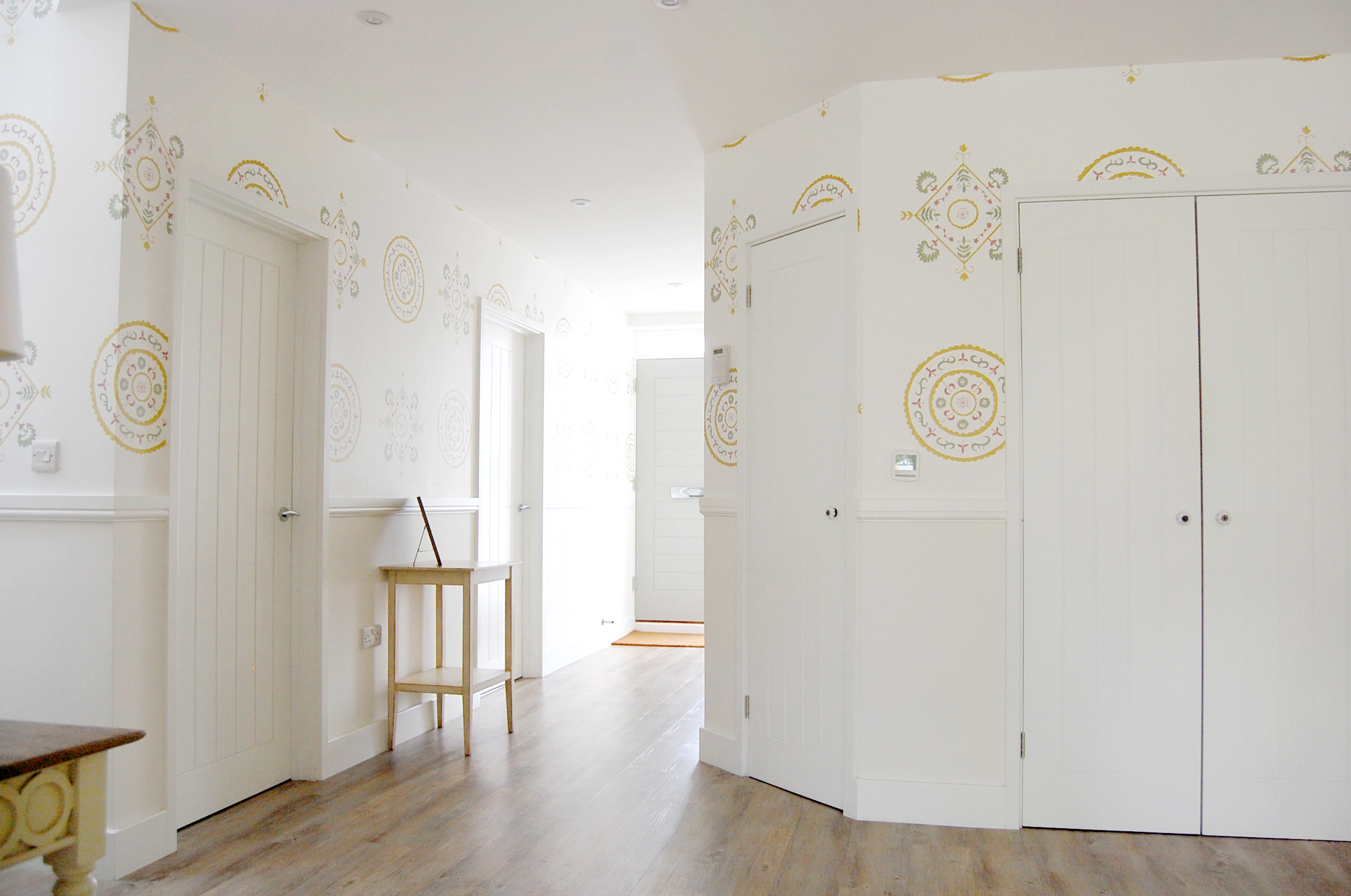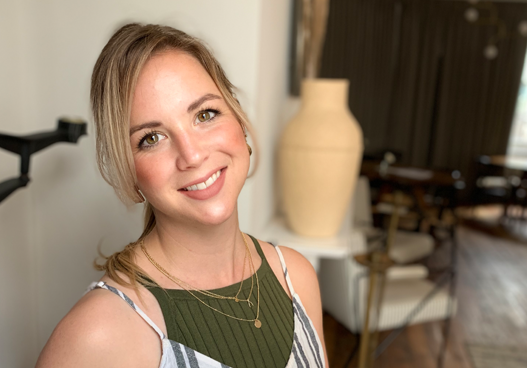 Get In Touch
Let's talk interiors! Send me an email or WhatsApp message with your enquiry. I will be in contact with you shortly.
Call us
+44 (0) 7835 200005